Beach Umbrella & Chaise Lounge Set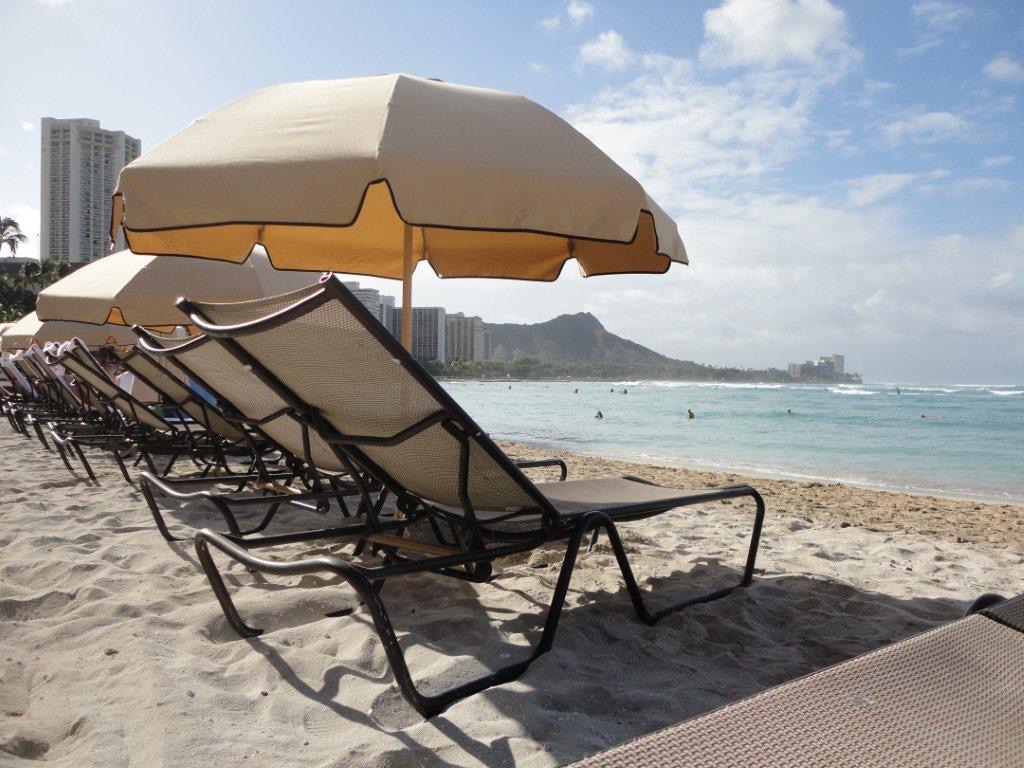 Location: Honolulu, HI
Product code: Umb Set
Please note the following policies regarding the umbrella/chaise lounge sets:
Each umbrella set comes with two chaise lounges and one umbrella.
Once reserved online, guest is guaranteed an umbrella set for their specified dates.
Guest(s) must be present in order for WBS to put up the umbrella set--please come down early to get a preferred location on the beach.
Umbrella set guests may check in at our desk as early as 7:00am.
Once checked in and once umbrella set has been erected, guests may come and go throughout the day as they please.
Advanced reservations for umbrella sets are highly recommended during the Summer months and during Winter Break.
Hourly and a la carte pricing available at the service desk only.